In the production process of NdFeB magnets, praseodymium oxide is usually used as an additive to be mixed with other raw materials and molded and sintered through a series of process steps to finally form the finished magnets.This article mainly brings you the price trend of rare earth permanent magnet materials praseodymium oxide and NdFeB blank N35.
The following image shows the price trend of praseodymium-neodymium oxide and sintered NdFeB billet N35 from July 2021 to November 2023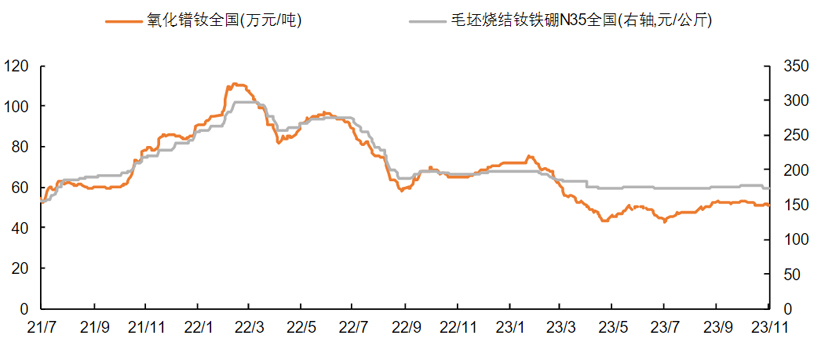 The above data is for reference only, the picture material from the network, our company mainly provides neodymium iron boron powerful magnets, ceramic ferrite and other permanent magnets processing customized, do not provide raw materials trading.
Supplementary introduction to relevant articles;
What does NdFeB blank N35 mean?
How much praseodymium alloy is produced per ton of PrNd oxide?