Dongguan Courage Magnetoelectric Technology Co., Ltd. (Courage Magnet Manufacturer)was founded in 2009, The factory is located in Wanjiang, Dongguan, China, covering an area of more than 1,500 square meters, It is a magnet direct selling company specializing in magnet research, manufacturing, and application development, The company has a unique R&D, production and marketing team. At present, the company's magnets have been widely sold all over the world and have a good reputation in the industry.
Front desk of china courage magnet manufacturer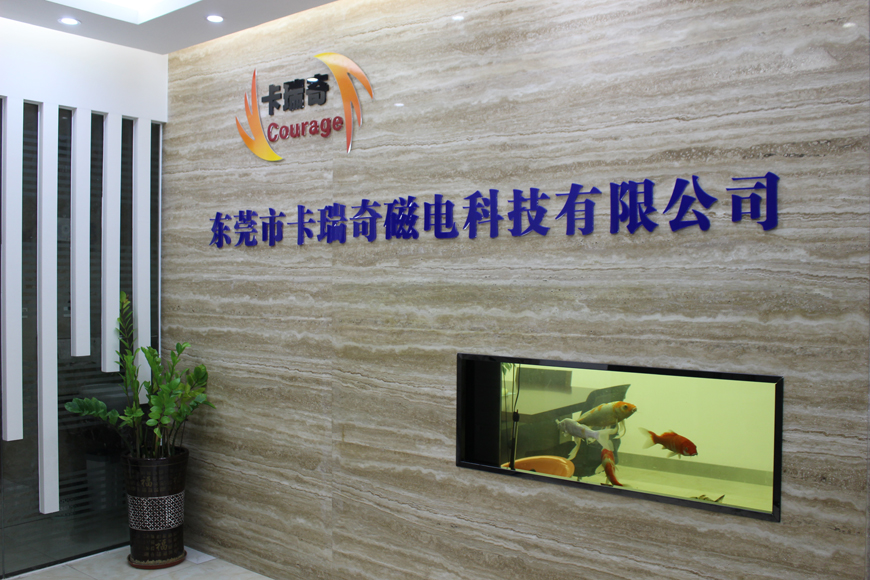 Over the years, Courage dedication to technological innovation has not stopped. The company not only pays attention to product technology, quality improvement and environmental protection, but also pays attention to internal training of employees. Through multi-level training, the potential of employees Provide multi-level development opportunities. Efforts to create a corporate culture atmosphere of good cooperation, concentricity, and active development. The company adheres to the business philosophy of "Quality is life, and improvement is endless". With its leading technology, excellent quality, superb craftsmanship and continuous innovation spirit, it has won the trust of global users.
The company's main magnet products: one type is sintered ferrite magnets, with complete specifications and shapes, including thousands of round, ring, square, block and arc ferrite magnet molds.
The other is sintered neodymium magnets, relying on modern workshops and first-class equipment, with strong technical force and team spirit, it can stably produce N35-N52, N33M-N48M, N30H-N52H, N30SH-N48SH, N28UH-N38UH , N28EH-N38EH and other grades and specifications of high-quality sintered NdFeB magnets.
Workers at Courage Magnet Factory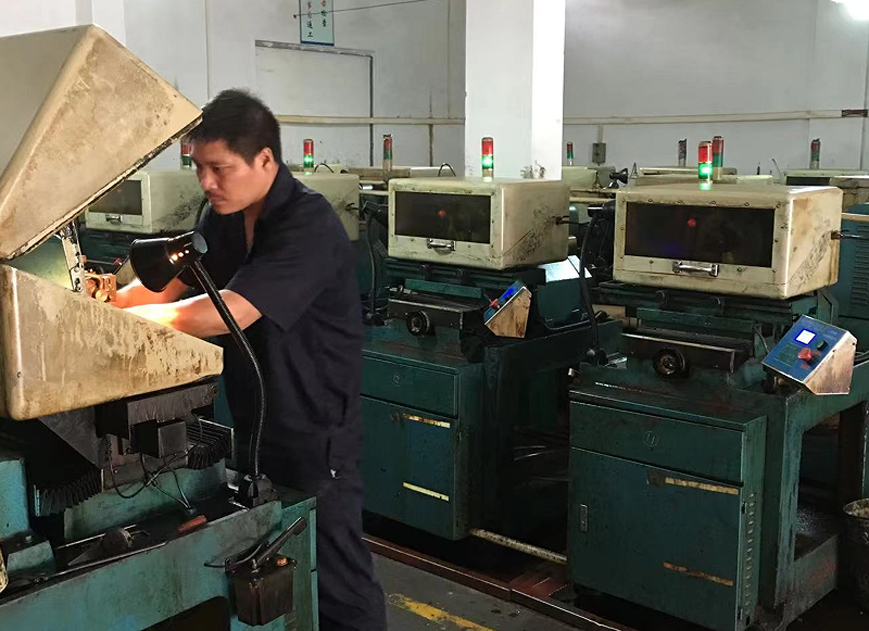 The company has certain advantages in high corrosion resistance, low temperature coefficient, ultra-high coercivity and other products. From the procurement of magnet raw materials to the delivery of finished products, strict quality control is implemented in every link. It relies on advanced magnet production equipment and systems. The management and complete testing equipment ensure that every production link can meet customer requirements.
Our magnet products win with high performance and high precision, and are widely used in motor motors, sensors, smart homes, electrical appliances, automobiles, robots, communication equipment, frequency conversion home appliances, medical equipment, power tools, optical instruments, etc.