Rectangular countersunk magnets, is a more common magnet with holes (screw holes), the material is mainly neodymium, some rectangular countersunk magnets are with 1 hole, also called single countersunk magnet. There are also rectangular countersunk hole magnets with 2 holes, also called double countersunk hole magnets, which are particularly suitable for kitchen equipment, exhibition stand construction, store decoration, mechanical equipment, signage technology, etc.
The following picture is a drawing of the basic dimensions of a rectangular magnet with a countersunk hole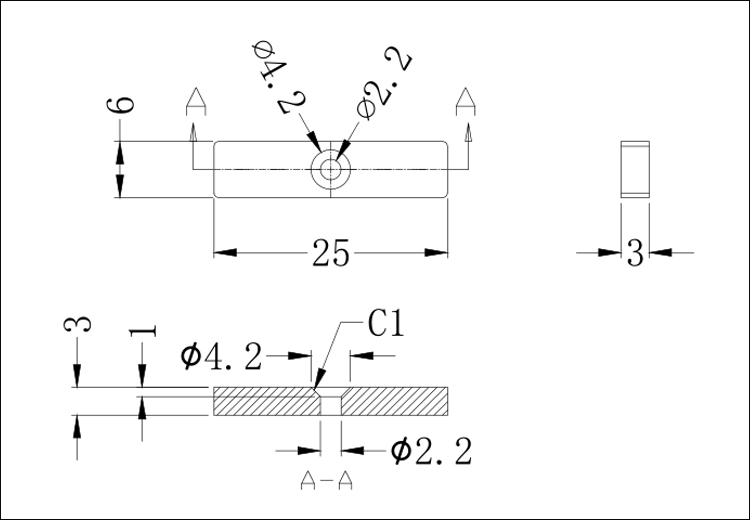 The drawing shows the basic dimensions of a rectangular magnet with two countersunk screw holes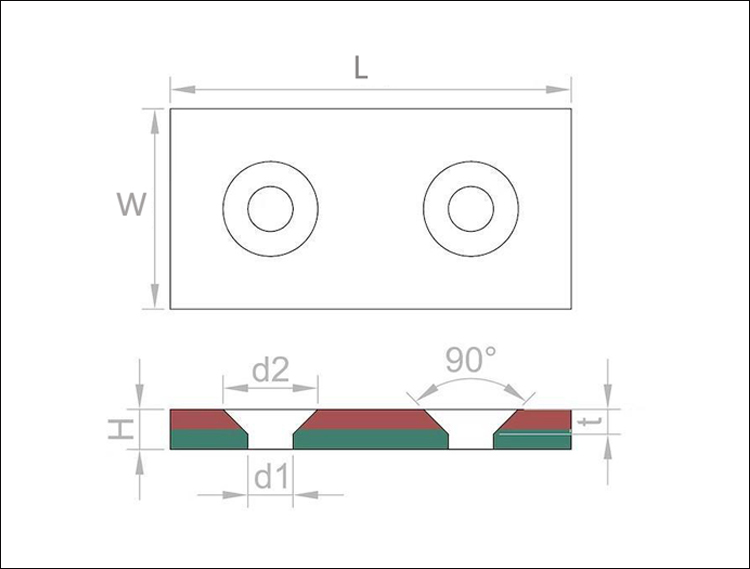 Tip: Rectangular countersunk neodymium magnets are fragile and may break with excessive force, so we recommend a maximum tightening torque of 2nm when tightening the magnet.
The above is about the basic size of rectangular countersunk magnet schematic drawing to share, our company can process various shapes of countersunk magnet according to your requirements, welcome your inquiry.
Related countersunk magnet;