This is a rare earth samarium cobalt block magnet, the magnetization direction is thickness magnetization. The specific size is 5mm diameter and 1mm thickness. The tolerance is ±0.05mm. Samarium cobalt magnet is one of the advantages of our company, and our company has been engaged in the magnet industry since 2009, both in terms of experience and technology, our company will be a good choice for you. You just need to tell us the use of magnets and specifications, we will negotiate with you to give the most suitable magnet for you.
The application of SmCo magnet:
Samarium cobalt magnet has very high coercivity, good temperature stability (up to 350 degrees), strong corrosion resistance and oxidation resistance, and samarium cobalt has good demagnetization resistance.These advantages made ist be popular: it is widely used in motors, sensors, pump couplings, high temperature applications, food processing, prosthodontics, generators, aerospace, defense components, communications, automotive,etc.
Samarium cobalt block magnet 5mm x 1mm display: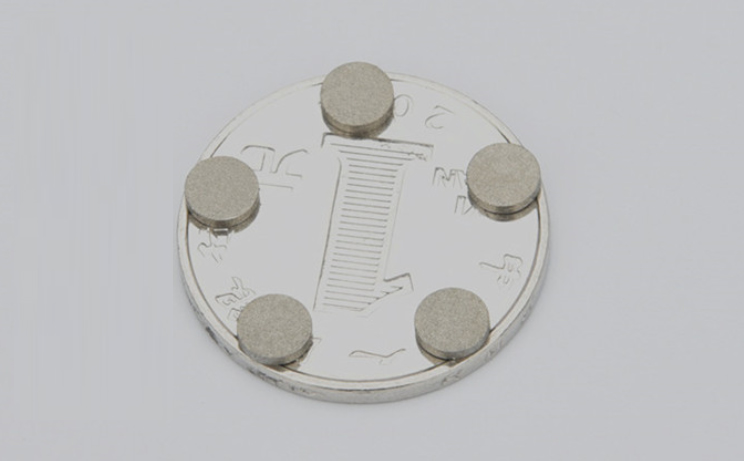 Finally, it is important to note that SmCo magnets can be brittle and work best in applications that do not require direct impact. These magnets are sensitive to market prices, but they are usually more expensive than some neodymium magnets, depending mainly on the raw material price of samarium cobalt。
We will reply to your enquiry promptly, if necessary, please contact us.