The length of the groove magnet is 17x17x28mm, the shape of the groove is a rectangular strip, the groove is about 2-3mm deep, the length is 17mm, the width is 3mm, the concave magnet has extremely high weather resistance and excellent corrosion resistance. Special-shaped magnet needs to be customized, the processing period and cost will be higher than the conventional magnet, because the material of Ndfeb magnet is relatively crisp and the processing process is more complex, it is generally processed by grinding and wire cutting and other processing technologies, these processing methods of cutting precision is very high, can change its shape, but will not change its original magnetism, will not make its demagnetization.

Slotted concave strong neodymium magnet physical sample display;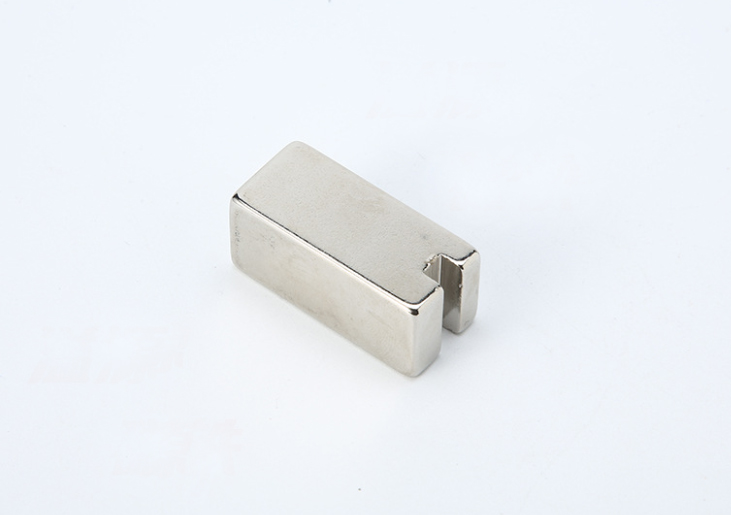 What is the price of irregular magnets?
If it is a small quantity of magnets, we recommend directly cutting the magnet on the blank block and reprocessing, which can save costs and shorter production lead time. For mass production (usually no less than 5,000 units), the custom opening mold method is more suitable and cost-effective.

How to buy irregular shaped magnets?
Because each customer has different requirements for product performance, different order quantities, different shapes and sizes of magnets, we can not accurately quote the price directly, but we can recommend the most suitable production plan according to your needs, and provide you with the most reliable technical support. If you wants to buy the irregular shaped magnet, please contact us and send the detailed requirements or drawings, we will quote you the price asap.