This sample is a samarium cobalt retangular magnet wich produced by Courage wholesale manufaturer. The specific size is 30mm in length, 10mm in width, 5mm thick. This magnet is no coating and is thickness magnetization, maximum temperature resistance 350℃, mainly used in high temperature environment.
Most customers choose not to electroplate when purchasing samarium cobalt magnets, because samarium cobalt have corrosion and oxidation resistant, and it is not easy to affect the performance and appearance after long time to use. You can choose electroplate if the product need. If you just want the surface color to become beautiful, you can also choose spray paint.
Samarium cobalt permanent magnet 1:5 and 2:17 magnetic parameters;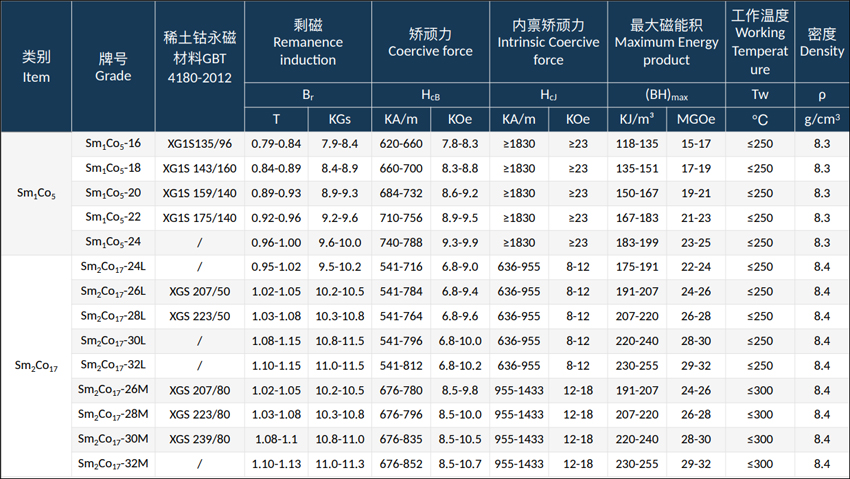 The application of 30 x 10 x 5mm retanglar SmCo magnet:
It is widely used in aerospace, national defense, microwave devices, communications, medical equipment, instruments, meters, all kinds of magnetic transmission devices, sensors, magnetic processors, models, motors, magnetic crane, magnetic fixture, FPC magnetic carrier, carrier plate, magnetic tray, etc.
Because we are a custom manufacturer, so the price will be set according to your needs. Please contact us for price if you have any inquiry!
Other rectangular block magnets with length of 30mm;
Strong rectangular magnet with two screw holes 30 x 12 x 3 mm