This sample is a multi-pole rotor magnet with an outer diameter of 12mm, and a height of 8.5mm. The material is injection molded ferrite, which is a composite material composed of ferrite powder and polymer resin mixture. It is also called multi-pole injection molded rotor magnet, magnetic ring and plastic parts, with high precision and good balance. Compared with other traditional magnet materials (such as NdFeb), the cost of injection molded ferrite rotor magnets is lower, making them more economical in mass production.
Radial 12-pole injection molded ferrite rotor magnet 12x8.5mm real sample picture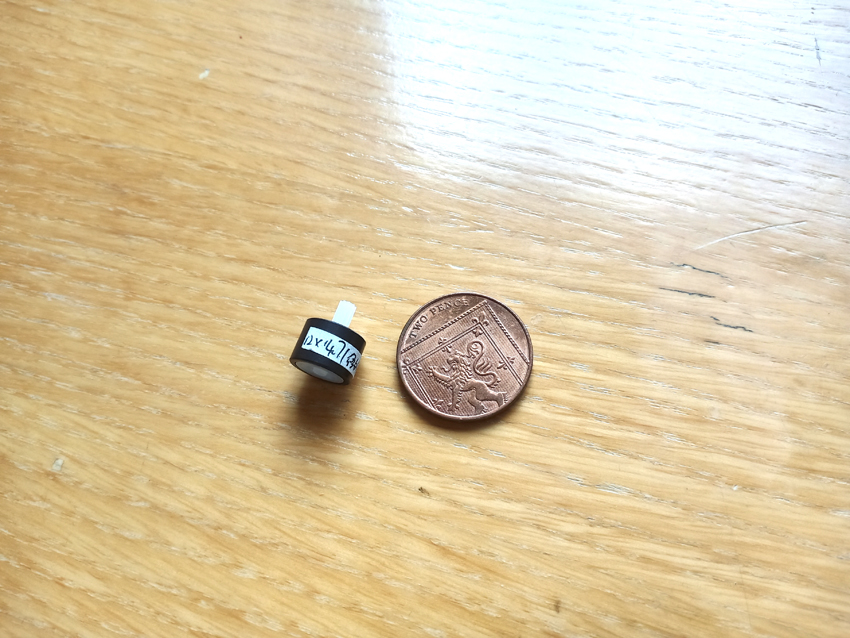 Radial multipole injection molded ferrite rotor magnets are widely used in electric vehicles, wind turbines, household appliances, medical equipment and industrial machinery. They play an important role in improving motor efficiency, reducing volume and weight, and improving power density. At the same time, due to its relatively simple manufacturing process, highly automated production can be achieved, improving production efficiency and consistency.
The dimensions are close to those of a plastic-magnetic rotor;