4mm Nd-Fe-B magnetic spheres are small magnetic spheres made of Nd-Fe-B magnetic materials. This small size makes them very suitable for use in various scenes, including handicrafts, magnetic toys, education and scientific experiments.
4mm neodymium magnetic sphere usage;
4mm neodymium iron boron magnetic balls are widely used in many fields. They can be used to create various creative handicrafts, such as magnetic bead chains, magnetic sculptures, and magnetic decorations. In addition, they can also be used for magnetic toys and games, such as magnetic puzzles, magnetic building models and magnetic ball toys. In the field of education and scientific experiments, they can also be used to demonstrate magnetic principles and conduct magnetic experiments.
Matters needing attention;
Due to the strong magnetic force of 4mm neodymium iron boron magnetic balls, care should be taken when using them to avoid swallowing them or allowing them to come into contact with sensitive electronic devices, in order to prevent potential injury or damage.
Sample display of 3mm 5mm 8mm 10mm 15mm sphere rare earth neodymium magnet: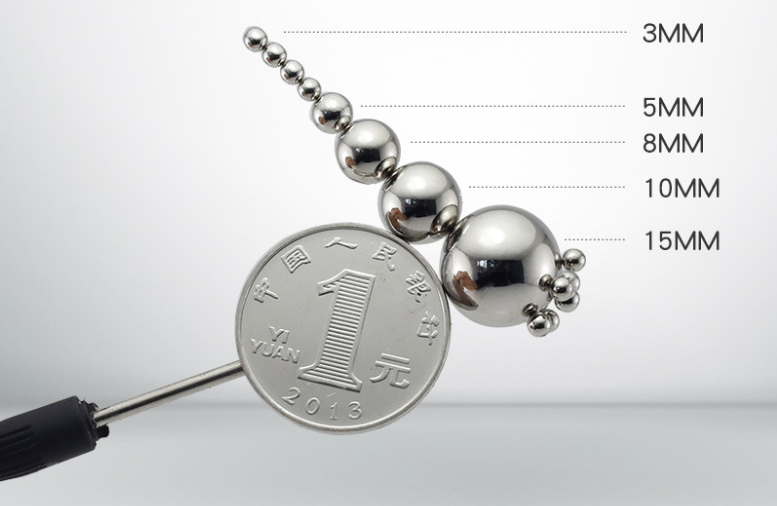 We can customize many specification neodymium sphere magnet it can ensure the magnetic stability of the magnet, the surface of the magnet is smooth, and the magnetic force is strong. If you have any needs, you can contact us for customization.