This is a pot magnet with flat (plain) thread, the material is rare earth neodymium and steel, commonly used chassis diameter is 16mm, 20mm, 25mm, 30mm, etc., with a strong pulling force, can be used with hooks, rings, pot magnets have internal threads, external threads and countersink, can be customized according to your product needs. The magnet can be used with screws as fixed parts to enhance the fastness of items, and is often used in industrial, salvage, furniture and other fields.
The following picture shows the internal threaded flat pot magnets for various sizes of bases;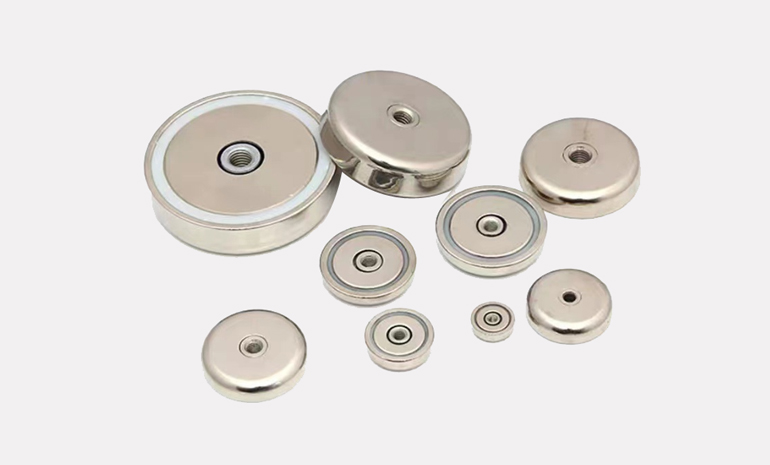 If you have any demand about pot magnet, please contact us and provide the hole shaped, specification, strength and so on about magnet, we will custom magnet for you!
Related knowledge post;