The sample in the main figure is a rectangular channel pot magnet with holes on two sides, which is composed of a nickel plated U-shaped steel shell+a rectangular block neodymium magnets. The holes on two sides can be screwed into screws for fixation. The magnetic properties are very strong, and they are usually used for fixation, installation and positioning applications. The size supports customization. Welcome to provide size data or drawing consultation.
Rectangular channel pot magnet with small holes at both ends of the physical sample display;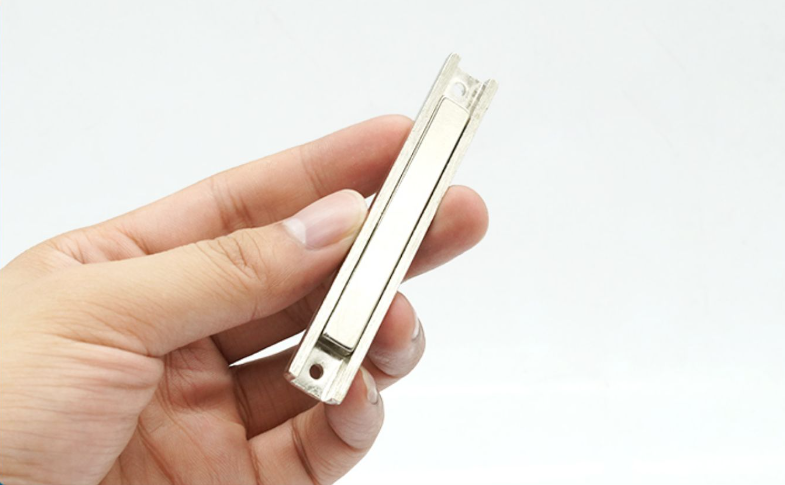 The rectangular/rectangular pot (channel) magnet is a powerful magnetic device with the ability to adsorb, fix, and suspend objects, playing an important role in various applications.