Straight hole pot magnet is a special magnetic device, it is a good metal or rubber parts and magnets combined into a new type of magnetic tool, it through a special magnetic circuit design and production method, so that its magnetic force is many times stronger than the magnetic force of a single magnet. It is commonly used for a variety of applications such as fixation, suspension, adsorption, holding, etc.
In addition, straight hole pot magnets are also widely used in industry, construction, manufacturing and scientific experiments and other fields, they play an important role in automated production lines, magnetic separation, magnetic fixtures, sensors and so on.
Middle straight hole through hole pot magnet sample display;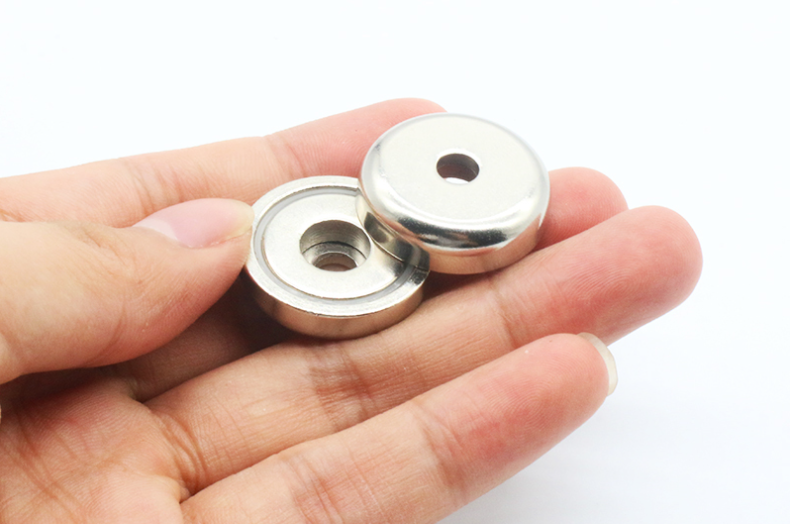 It should be noted that the straight hole pot magnet needs to be careful when used to avoid contact with sensitive electronic equipment, magnetic media and other magnetic objects to avoid interference or damage. In addition, due to the strong magnetic force of the straight hole pot magnet, special attention should be paid to safety when used to avoid pinching fingers or other objects during the adsorption process.
What you probably need is this pot magnet;