This is a square magnet with countersunk hole, the material is sintered rare earth neodymium, the specific size is 15mm in length and width, 4mm in thickness. This magnet has a M4 hole, is a countersunk hole, you also can choose straight hole. This magnet can used with M4 screw to strengthen the fastness and can make the screw not easy to fall off. It can also be used with other objects. This magnet is widely used in automatic mahjong machine, magnetic locks, door and window magnetic, luggage magnetic, leather magnetic, cabinet, tool magnetic, craft gifts, packaging advertising, hardware electronics, electrical appliances, decoration, wind power generation, energy-saving home appliances.
The sample display of high strength neodymium square magnet with hole 15 x 15 x4mm: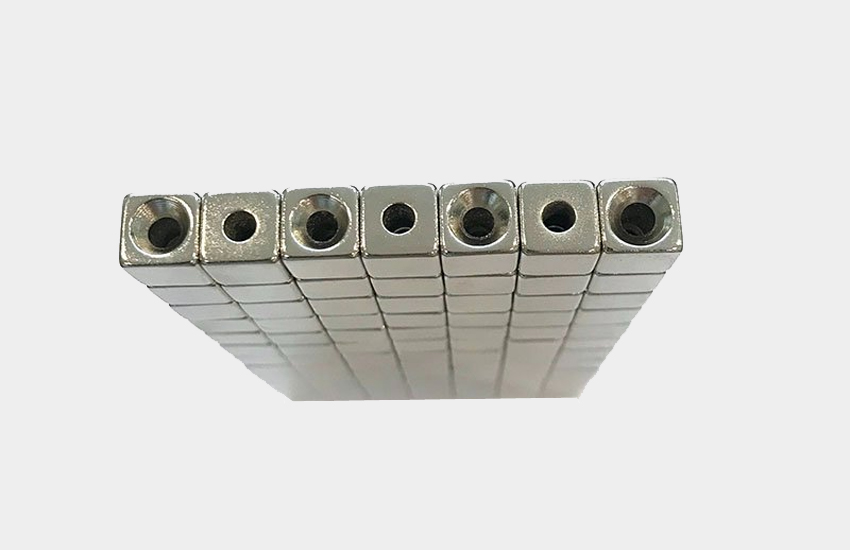 If you have any requirment, please contact us and provide your inquiry or drawing!