10x2.5mm countersunk magnet is a relatively flat round countersunk magnet with a hole in the middle. This magnet has a strong magnetic force and can be used to adsorb and fix metal objects, such as screws, nuts, nails, etc. It can also be used for motors, generators, sensors, medical equipment, home doors, Windows and other fields. The advantages of flat screw hole magnet are small size, light weight, strong magnetic force and long service life.
Countersunk ndfeb ring magnet in mass shipment......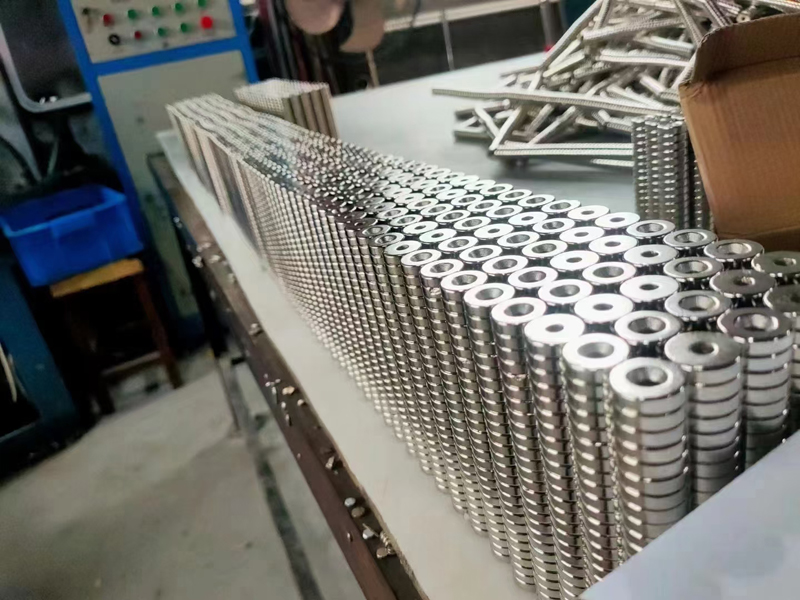 Like this flat circular magnet with countersunk hole, we can also make smaller diameters, such as 6mm, 8mm, some sizes are in stock, you need this kind of mounting hole magnet can contact us for quotation, processing samples.
See more specifications and shapes for neodymium countersunk magnets.
Q&A related to countersunk hole magnets;
Why ring neodymium magnets need to process countersunk hole shape?