This is a very small ring magnet, is made of bonded rare earth neodymium. The specific size is 3.3mm in outer diameter, 1.7mm in inner diameter, 1.7mm in thickness. Plated black epoxy, Radial 2-pole magnetization. Widely used because of their advantages such as low cost, high dimensional accuracy, large freedom of shape, good mechanical strength and light specific gravity, so the bonded neodymium magnet is usually used in some magnet need small or thin magnet. Many motors like to use bonded neodymium magnets, which can greatly reduce the volume and weight of the motor.
The 3.3mm dia measurment of bonded multipole round magnet with oval hole 3.3x1.7x1.7mm: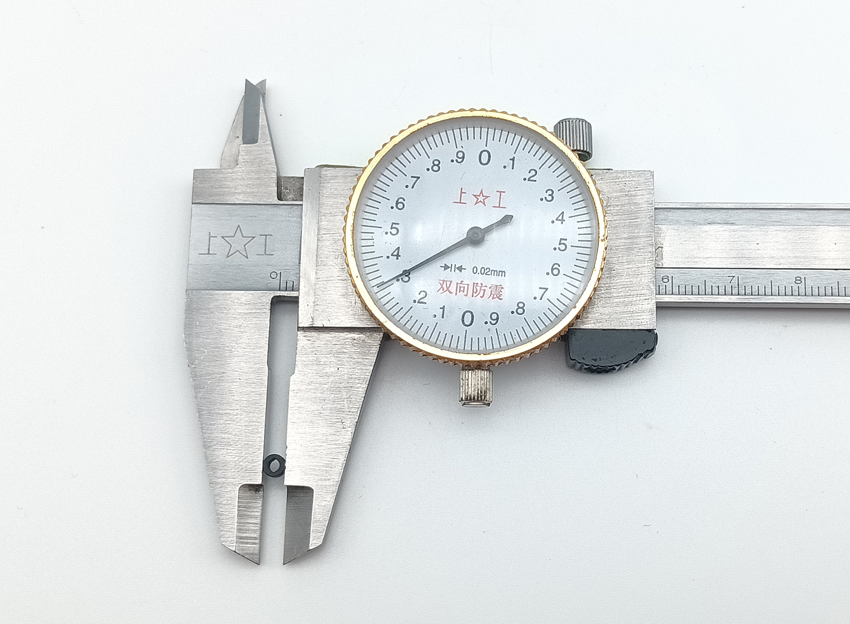 We have smaller or bigger size bonded ring magnet:
Radial 2 pole bonded molded super small magnet ring 2.8mm OD
Stepper motor radial 24 pole magnetic ring 18mm x 10mm x 5mm
If you have any other inquiry, we can custom magnet according to your requirment, please contact us and provide the specification!