This is a ring sintered ferrite magnet with hole, the material is sintered ferrite, provided by courage magnet manufacturers, the specific size is 9.5mm outer diameter, 5.7mm inner hole, 3.5mm thickness, the magnetization direction is axial multi-pole 4 pole magnetization. There are also have radial magnetization, radial multi-pole magnetization and axial magnetization can be chose.
Multipole 4-pole Ferrite ring Magnet 9.5 x 5.7 x 3.5mm: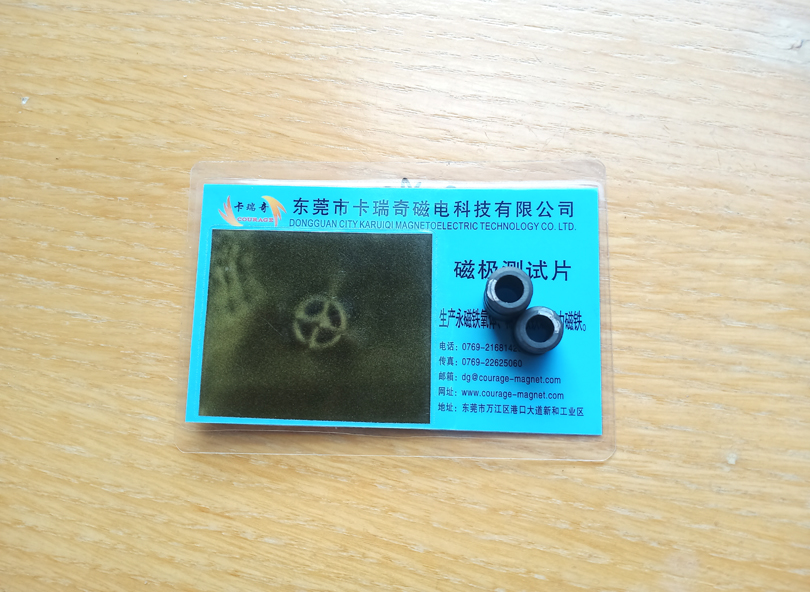 If you have any inquiry, we can customize magnets and provide sample.
Other 9.5mm diameter ring magnets;