Recently, I met some customers to consult the large ring magnets, most of them need to be ready-made, the specifications are large and small, some of them need to be about 100mm outside diameter, some of them need to be about 200mm, then the ferrite magnetic ring is not the largest is 200mm?
What is the maximum size of ferrite ring magnet?
The outer diameter of 100mm-200mm is more common, but the maximum can be processed to about 300mm, and the weight may be about 4kg.
Large size ceramic ring ferrite magnets;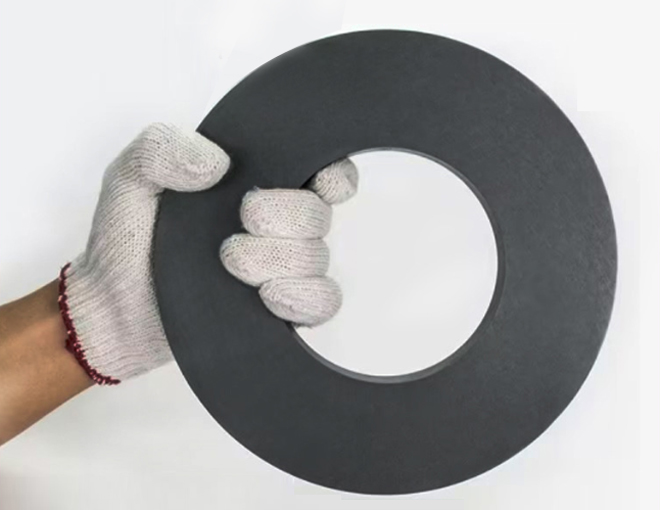 Large ferrite ring magnet with an outer diameter of about 220mm;
Φ220x90x20mm
Φ220x100x20mm
Φ220x100x25mm
Φ220x110x20mm
Φ220x110x22mm
Φ220x110x23mm
Φ220x110x25mm
Φ220x110x25.4mm
Φ220x110x30mm
Φ220x110.5x25mm
Φ220x115x25mm
Φ220x120x20mm
Φ220x120x25mm
Φ222x110x25.4mm
Φ224x122x25.3mm
Φ224x122x26mm
Φ256x120x25mm
Φ260x140x25mm
Φ260x140x25.4mm
Φ260x140x30mm
Φ300x140x25-30mm
Φ300x170x25-30mm
If you are interested in any of the above sizes of ferrite ring magnets, please contact us for a quote.
Guess what you also like;
How to calculate weight by knowing the size of ferrite ring magnets?