This product is a special magnetic strip for sweeper, the material is rubber magnet, the main component is 85%-92% barium (strontium) ferrite magnetic powder, 5%-9% CPE, other additives, it is an essential accessory for modern sweeping robots, also known as magnetic boundary magnetic strips, virtual walls, boundary magnetic strips, etc., which serves to set up the planning of the operating range of the sweeper and allows users to freely set up the operating range of the sweeper.
Sweeping machine flexible rubber magnetic strip size schematic drawings;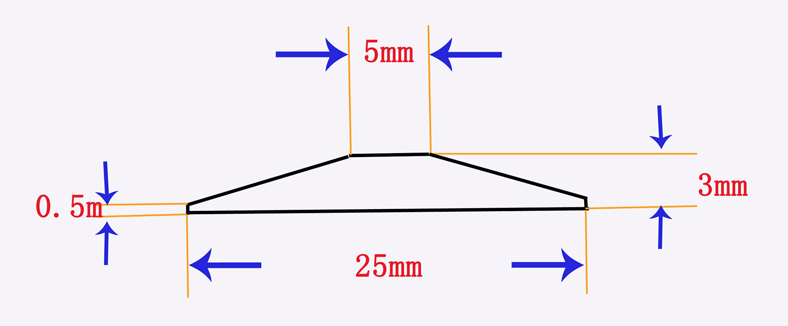 Sweeper soft magnetic strip instructions for use;
Sweepers can generally be equipped with a certain length of magnetic virtual wall, you can choose any length according to the use of the environment (the standard is 2 meters), you can also cut your own (need to consult the sales staff) or purchase another increase.
When using, the magnetic stripe virtual wall flat (note that it is flat!) In the desired place can be, if necessary, can also be fixed with double-sided tape. Just as placed in the doorway, or under the carpet, the sweeper walks to the edge of the magnetic stripe, it will automatically sense, so as to work along the magnetic stripe without crossing over.
When the product is stored, it must avoid contact with strong magnetic products, if contact with strong magnetic products will lead to demagnetization or even demagnetization of the product, our company will not be responsible.
Other magnets that are used on sweepers;