This is a rectangular magnet with a convex threaded center hole (internal thread), which can be single or double threaded holes, and the material is rare earth neodymium and rubber protective coating, which effectively prevents the surface from coming into direct contact with sharp hard objects, thus minimizing scratches. The direction of magnetization is thickness. The magnet can be used in conjunction with a screw as a fixed application. They have high magnetic field strength and are weatherproof, making them ideal for indoor and outdoor applications that require high magnetic field strength.
Built in 6 circular ndfeb strong magnets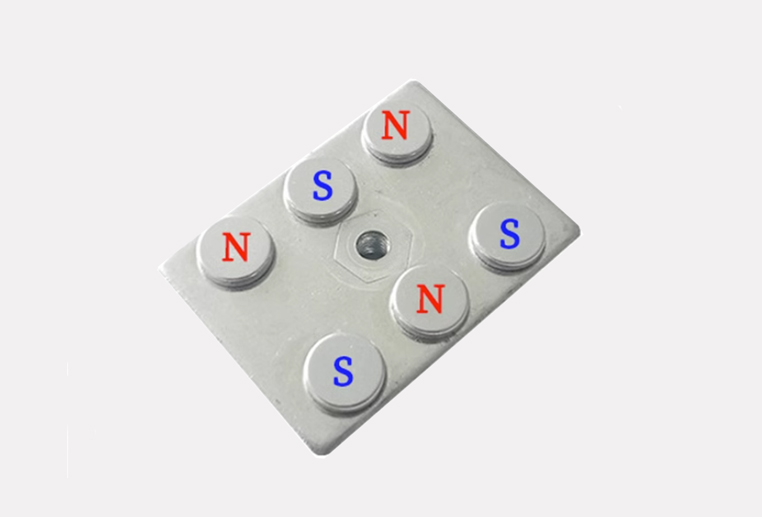 The rubber coating magnet is generally make the shaped like round or rectangle, but if you have any inquiry about other shaped or specific size rubber coating magnet, you can contact us and provide your requirment to custom.