This is a large size ring magnet used for brushless DC ceiling fan motor. It is provided by China Courage Magnet manufacturer. The magnetic ring is made of 16 pieces of curved ferrite magnet coated with plastic injection mold. The inner diameter is 135mm, the height is 34mm, the inner circle is strong magnetic, more than 1200 Gauss, our company can provide a variety of large and small specifications, but also support customization, welcome to consult the price, sample, delivery time, etc.
Dc fan motor magnet ring sample image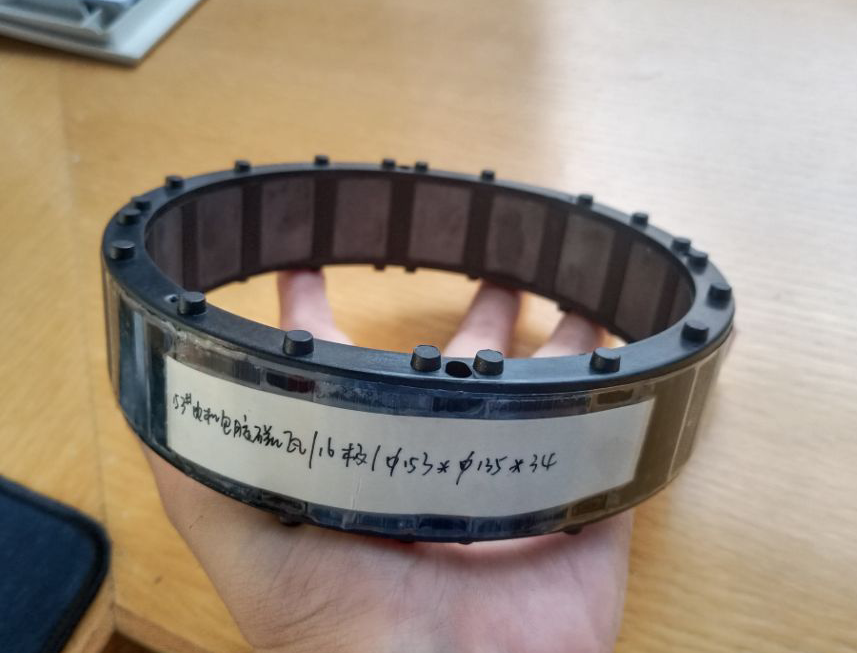 The magnetic ring of the ceiling fan motor is an essential component in the ceiling fan motor. It can help ceiling fan motors achieve higher power output and speed. At the same time, it is also one of the important indicators of the efficiency of ceiling fan motors. With the continuous development of science and technology, the magnetic ring of ceiling fan motor is also constantly innovating to meet market demand.
Related ceiling fan motor ring magnet;