This is a 6mm diameter magnetic ball, is made of rare earth neodymium, also called 6mm strong sphere magnets. The surface strength is strong and is about 5300 gauss, so we must be careful when we used it. There are mixed color magnetic ball, erveryone has beautiful color and it make the toy be more fun.
The sample display of multiple color magnetic ball: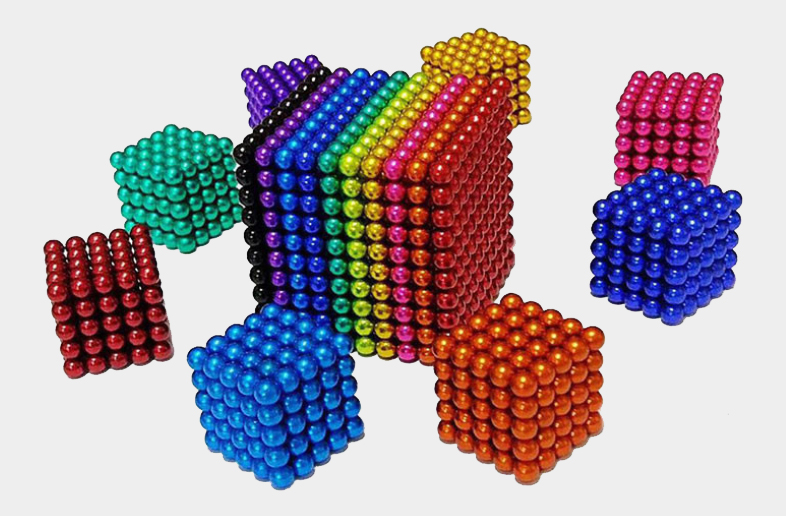 We are magnet manufacturer, we can process many kind of magnetic ball accoring to your requirment, like surface color, size, strength and so on. If you have any requirment, please contact us and provide what you need!
Other size strong sphere magnet:
10mm neodymium magnetic buckyball sphere 6500 gauss

Neodymium black 5mm dia magnetic balls sphere magnets