This product is a thin ring magnet with a thickness of 1mm and is made of strong NdFeb. It is a custom shaped magnet with a specific size of 29mm outside diameter and 18mm inside diameter. Its magnetization mode is also very special, which is radial magnetization.
Radial magnetization thin neodymium strong ring magnet dia 29 x 18 x 1 mm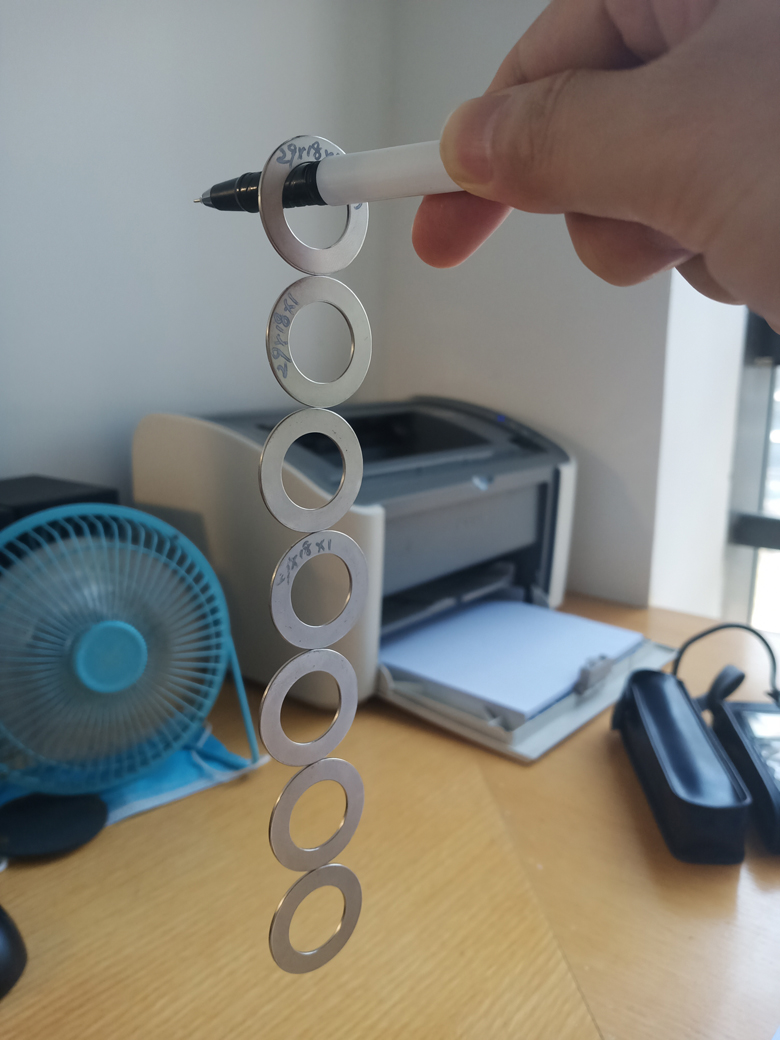 1mm thick Ndfeb ring magnet is a kind of permanent magnet material, with high magnetic energy product, high coercivity, high energy density and other characteristics, is one of the most advanced permanent magnet materials. Its main application areas include:
1. Motor field: Used in micro motor and other small motor, can effectively improve the power density and efficiency of the motor.
2. Sensor field: Used in magnetic sensor, can improve the sensitivity and accuracy of the sensor.
3. Magnetic medical field: Used to manufacture magnetic medical equipment for the treatment of cancer and neurological diseases.
4. Electronic field: Used to manufacture high-performance electronic equipment and components, such as earphones.
5. Magnetic apparatus: used for manufacturing various magnetic tools, suckers, magnetic buckle, etc.
6. Other fields: such as automobile, aerospace, computer and other fields, play an important role.
Thinner than 1mm ring-shaped strong magnet;
Lipstick tube cover 0.6mm thick zinc neodymium thin ring magnets