This product is a small cube neodymium magnet, length size 6mm, width 5.2mm, thickness 4.5mm, surface galvanized treatment, thickness direction magnetization, N38 grade, suction has not been tested, there are spot can be shipped directly, support to customize higher performance, higher temperature resistance and corrosion resistance coating, looking forward to your consultation.
6mm x 5.2mm x 4.5mm small cube strong neodymium magnet sample real shot;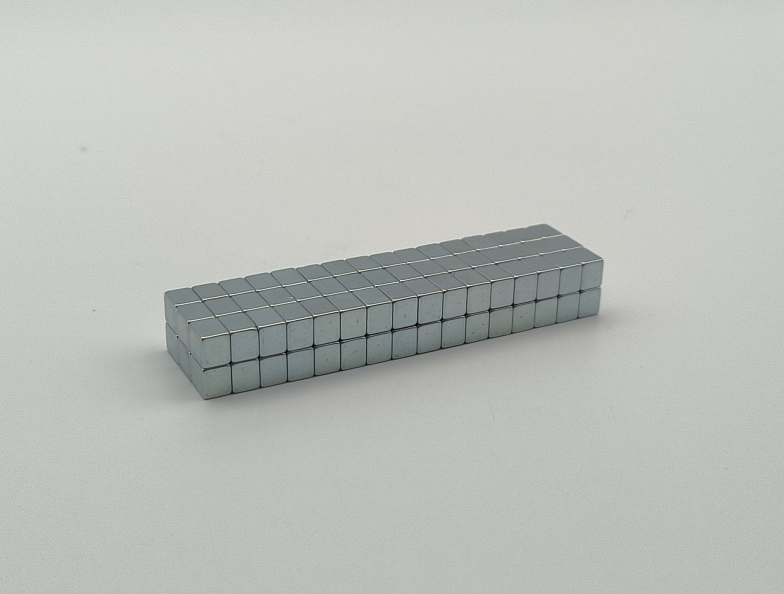 We are an old chinese magnet manufacturer. The magnet products we produce are high performance, precision, accurate tolerance, environmental protection and non-toxic. We can provide relevant test reports and support various payment methods.