This is a ultra thin rectangular magnet, the material is rare earth Neodymium magnet. The size of this magnet is 10 x 5 x 1mm, but we can have a minimum thickness of 0.5mm if you need. The product tolerance is ±0.05mm, the appearance is silvery white, Can be widely used in crafts, packaging, door locks, electronic parts, medical instruments, lamps adsorption and so on.
Thin rectangular block strong magnet 10x5x1mm actual size measurement;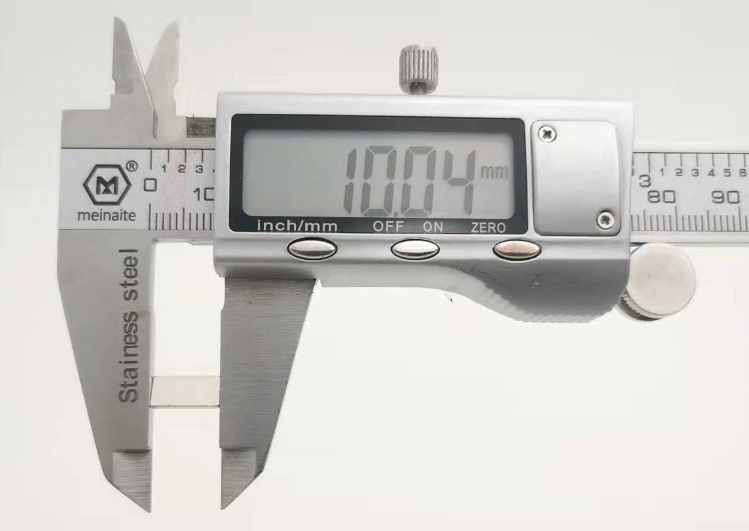 About product customization:
We need you provide product demand and quantity to customize the magnets and price.
Such as: specifications and size, the magnetic direction, surface coating color, material, working temperature, etc
Warning:
1. These magnets have a great power, when you used this product, you should take care of your hand.
2. The product is ultra thin which should take away from children, prevent children from swallowing and injury.
3. Never allow neodymium magnets to approach someone with a pacemaker or a similar medical device. A strong magnetic field can affect the operation of such devices.