This is a high-performance multipole sintered ferrite magnetic ring with an outer diameter of 70.2mm, an inner hole of 51.83mm, and a thickness of 28mm. It is magnetized by an outer diameter of 8 poles, 4 N poles, and 4 S poles. The surface magnetic strength is measured by a Japanese Gauss meter at around 1700 Gauss, while a domestic Gauss meter may measure lower values. The product can be applied to high-end air conditioning fan motors, axial flow fan motors, range hood motors, etc. If you need samples, please leave your contact information.
High performance 8 poles ferrite magnetic ring 70x52x28mm sample shot image;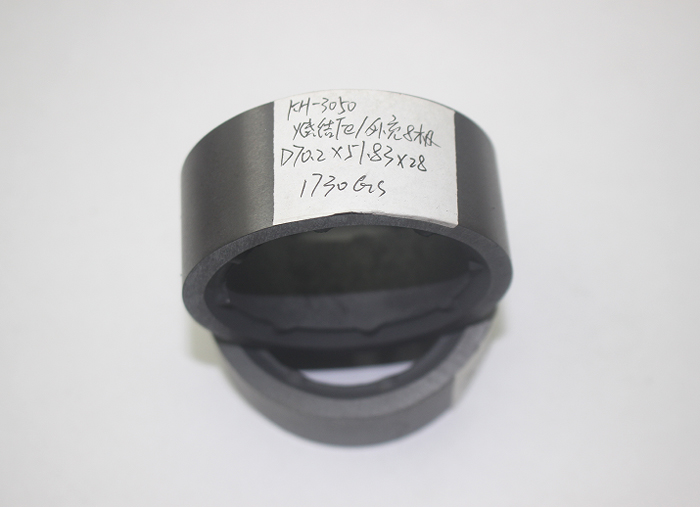 We also have specifications larger or smaller than this magnetic ring, with larger ones being 71mm and smaller ones being 64mm in outer diameter.