This is a customized convex neodymium magnet, round, also known as the large and small head magnet, which can be regarded as two magnets of different sizes and diametersstacked together. The material is strong neodymium, produced and provided by China Courage magnet supplier, with a large diameter of 14mm and a total thickness of 9mm. It can be magnetized in the direction of thickness and can be paired for marking. Electronic products, etc.
Schematic diagram of the shape of a convex circular step magnet;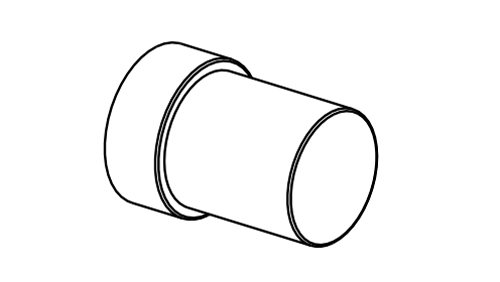 Our company specializes in the production of all kinds of special-shaped irregular magnets, support customized irregular neodymium rare earth strong magnets, we have a rich 14 years of magnets production experience on processing a variety of concave shaped, convex shaped, polygon, side hole, heart shaped, star shaped, bowl shaped, D shape, L shape, track shape, trapezoid shape, triangle shaped, half-circular or semi-circular NdFeb strong magnets. The material grades N35-N52 grade, temperature 80-220 degrees Celsius can be selected on the neodyium process flow chat for you to refference.
Highly similar product recommendation;
Convex step round ring strong ndfeb magnet with hole in center