This is a hollow cup cylinder magnet with hole, the material is sintered ceramic ferrite, belongs to permanent magnet rotor. The specific size is 20mm outer didameter, 6mm in inner diameter, 45mm in thickness. radial magnetization and the hole is through hole. This magnet is process the chamfer angle, chamfering is to remove the burrs generated by machining on the parts, and to facilitate the assembly of the parts, generally chamfering is made at the end of the parts.
The sample display of 45mm thick cylinder ferrite magnet 20x6x45mm: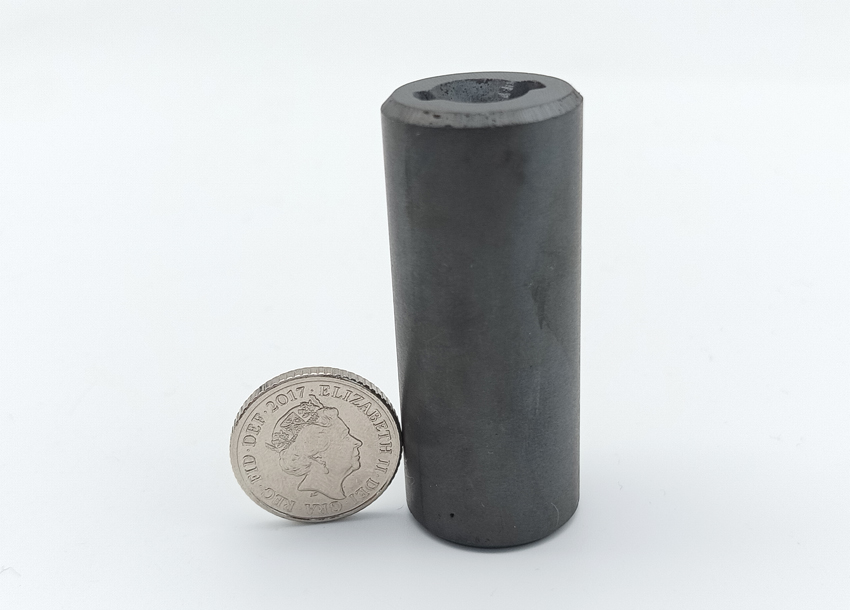 The measurment of 20mm diameter hollow hole cylinder ceramic magnets 20x6x45mm(0.03mm tolerance):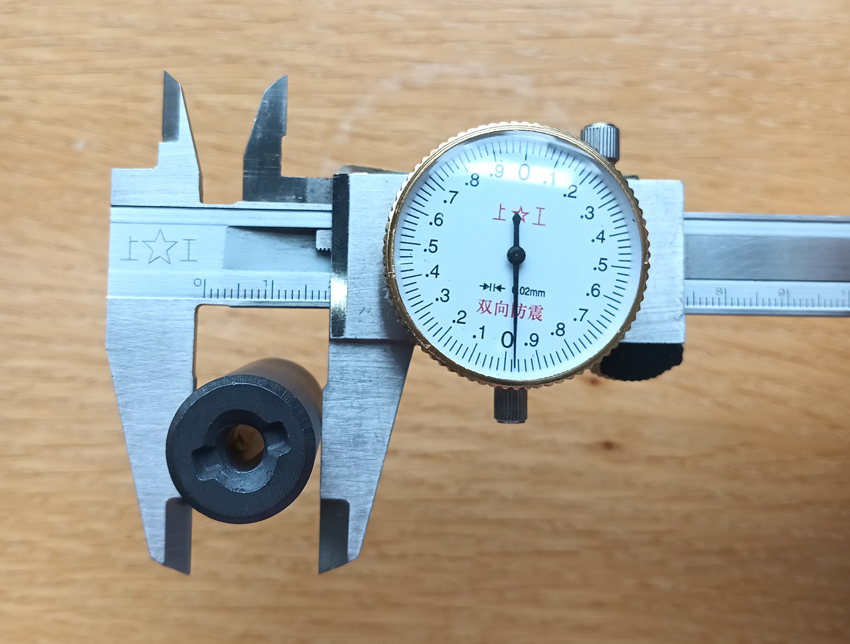 If you want smaller or bigger tall cylinder ferrite magnets, please contact us and provide your requirment!