This is a rectangular ferrite magnets . The magnets are made of sintered ferrite. The length is 84mm, the width is 27mm, 3mm thickness. The tolerance is ±0.1mm. This magnet is wet pressed and the anisotropy, and is not coating. It can be widely used in all kinds of Industry, machinery equipment, hardware fittings, home appliances, sensors, smart home, goods packaging, electronic hardware products and other places.
The size of Ferrite Block Magnet 84 x 27 x 3mm?
We are the manufacturer, and you can customize it according to your need about specifications, surface coating color, magnetic charging direction, working temperature, etc. In terms of size, I need to explain that the tolerance of ferrite is ± 0.1mm.
Ferrite Block Magnet 84 x 27 x 3mm Sample Display: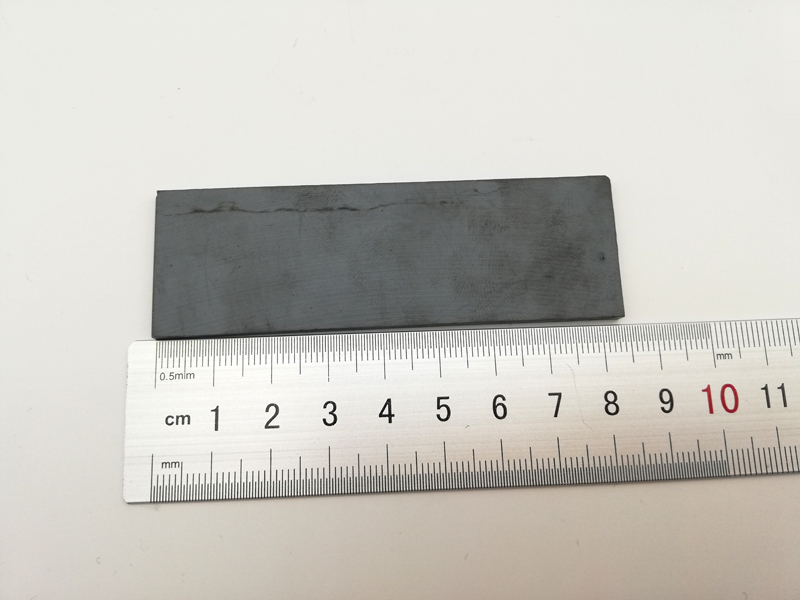 The price of wholesale is very cheap, and please contact us if needed!