This is a 2cm cylinder magnet, the material is rare earth neodymium. The specific size is 20mm in diameter and thickness. The surface coating is nickel-copper-nickel three layer, you also can choose zinc, gold, epoxy and so on, zinc plated is cheaper than nickel plated. The direction of magnetizing is radially, it also can magnetizing through thickness(that means axially), the NS pole on the round face. You just need to provide your requirment, we will custom the magnet according to your drawing or requirment.
20mm diameter cylindrical strong magnet size measurement picture;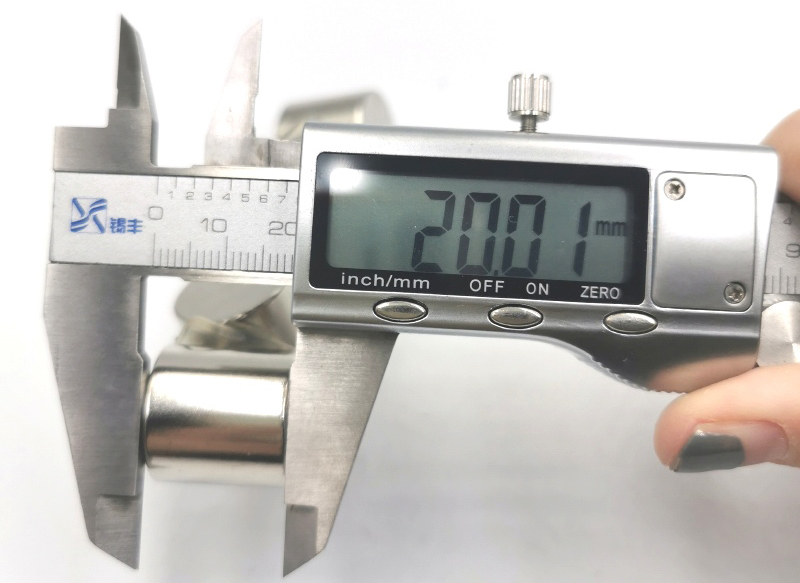 Neodymium cylinder magnets has a wide range of usage due to its strong strength and other performance, it can be used in electronics, industry, electrical appliances, home, office, experiment and other scenarios. Our magnet can ensure the stability of magnet and control the tolerance what you need.
If you have any other demand about magnets, please contact us!