The magnet is a ring perforated magnet , the material is sintered ferrite, provided by courage magnet manufacturers, the specific size is 80mm outer diameter, 40mm inner hole, 10mm thickness, The direction of magnetization is axial (thickness), It can be widely used in all kinds of automobile motors, sensors, smart home, speakers,, electronic hardware products and water pump and other places need magnetism.
Ring Ferrite Magnets 80 x 40 x 10mm diameter measure display diagram: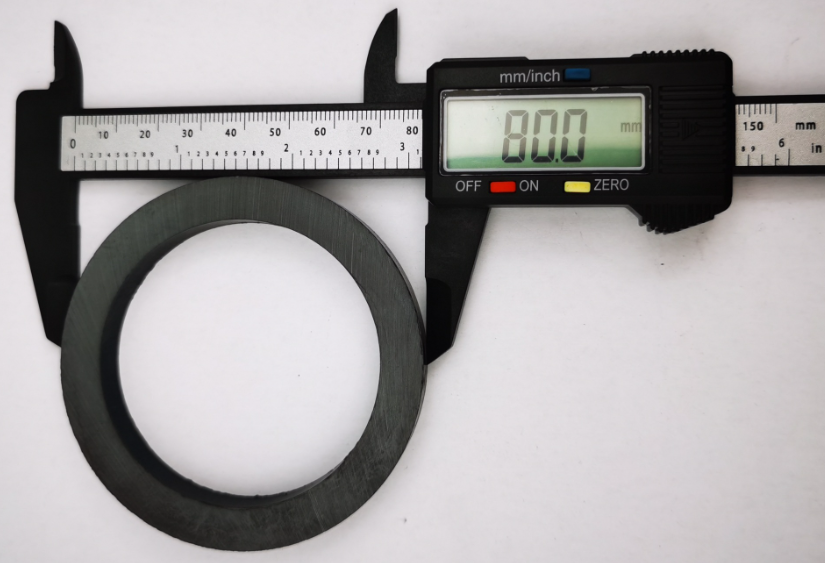 We are the ferrite magnet wholesale manufacturer, which have our own processing line can mass magnet products for customer with high quality on time. If necessary, please send your inquiry to us.