This is a ultra thin ferrite magnet with hole, The specific size is 6.5mm outer diameter, 2.3mm inner diameter, 1.5mm thickness. The tolerance is ±0.1mm, the working temperature is less than 250 degrees, The ferrite magnet is not coated, and the surface coating color is black. But if you wanna coat, We can process it according to your needs. The magnets can be widely used in furniture, motors, microphones, precision equipment, etc.
Small ring ferrite ceramic magnet sample display;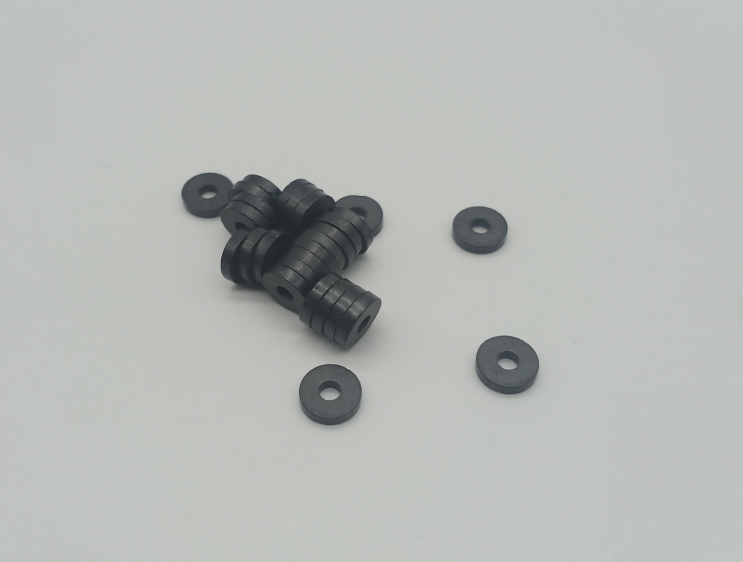 We have a large number of spot ferrite ring magnet specifications, can be multi-pole magnetization, can also be customized, if necessary, please send us an inquiry, thank you!