This is an axial multipole magnetic ring with 8 magnetic poles on the surface, made of sintered ferrite. The outer diameter of the magnet is 90mm, the inner hole is 45mm, and the thickness is 4.5mm. The edges are chamfered, and the surface magnetic strength is around 1200 Gauss. 8-pole circular ferrite magnets are commonly used in the rotor or stator of motors and generators to generate magnetic fields. They can also be used in other applications, such as sensors, medical equipment, sound and vibration control, etc. The design of axial 8-pole magnetic rings can provide high magnetic flux density and stability, so they are widely used in many applications.
Axial 8-pole ferrite ring D90x45x4.5mm magnetic pole display;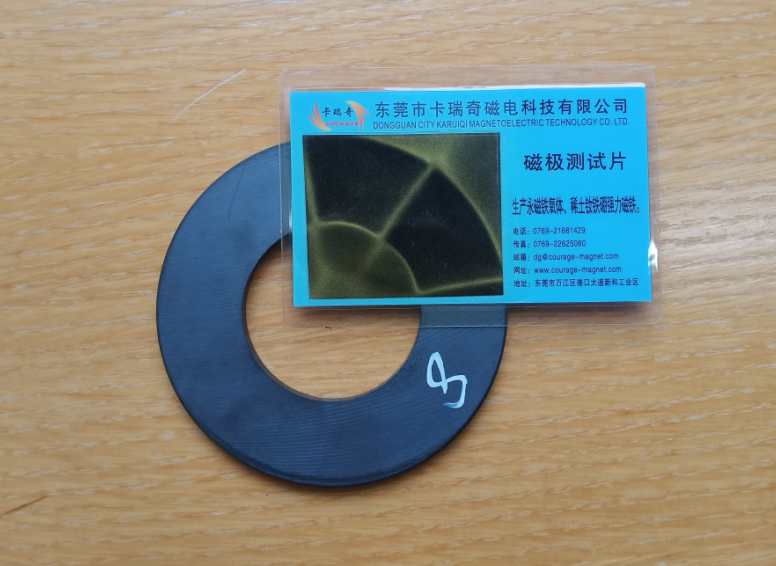 Note: This magnetic ring can also be magnetized 6 poles, depending on your needs!