Courage magnet manufacturer magnet packaging and delivery method: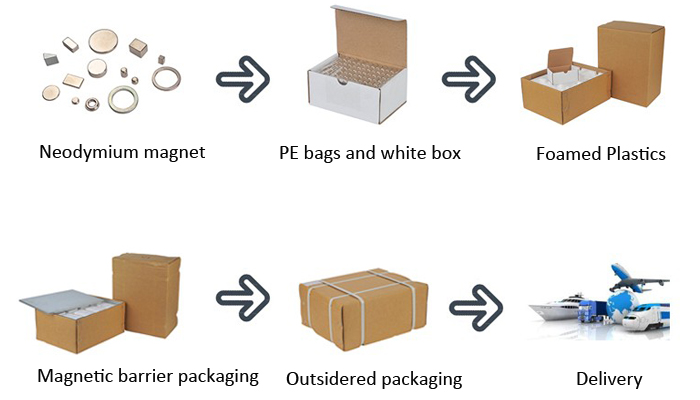 The magnets we make are mainly delivered to you by sea or air. The packaging is generally neutral packaging, shielded packaging, vacuum packaging, pallets, etc., which can be packed according to your requirements.
Explanation:
a: Express (TNT, DHL, FedEx, UPS, etc.), air freight, sea freight.
b: The weight is less than 40Kgs. We suggest sending it to you by shield box.
c: It weighs between 40 kg and 100 kg. It can be expressed or shipped by air.
d: The weight is over 100 kg. We suggest sea transportation.